Digital Marketing trends are ever-changing and will change even more in 2019
Data: 2019 m. vasario 11 d.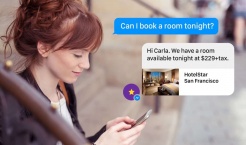 According to Digital 2018: Q4 Global Digital Statshot by We Are Social & Hootsuite, here are the essential headlines for digital in 2018:
There are almost 4.2 billion internet users around the world in October 2018, up 7 percent since this time last year.

Around 3.4 billion people around the world used social media in September 2018, up 10 percent versus September 2017.

More than 5.1 billion people now use a mobile phone, with most using a smartphone.
2018 was the year of data privacy issues. In March 2018, news broke that consulting firm Cambridge Analytica harvested 50 million Facebook profiles in a major data breach. 
In April 2018, Facebook founder Mark Zuckerberg testified in front of a congressional hearing. U.S. committees began looking into how Facebook gathered advertising data and how and why it showed articles from untrustworthy sources.
Amid the data breach scandals, the #deletefacebook movement was trending on Twitter.
General Data Protection Regulation ('GDPR') came into effect in May 2018, it regulates the processing by an individual, a company or an organisation of personal data relating to individuals in the EU. 
Just recently in December 2018, Google CEO Sundar Pichai testified in front of the U.S. congress on privacy & data collection.
Read more here.