See it, snap it, buy it: How visual search makes shopping smarter
Data: 2021 m. vasario 22 d.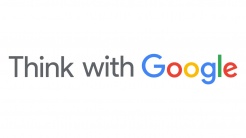 In a time of remote working and shopping, innovative technology has stepped up to aid with new consumer needs so they can experience virtually what they previously would do physically. One area that got smarter is Search. In addition to traditional text searches, a visual spin-off is creating new opportunities in the world of shopping.
Spotting new trends
With the pandemic redefining the rules of retail, and the rise of stay-at-home-consumer, visual search is a game changer. While shopping inspiration previously also came from offline sources, such as in-store browsing and events, now we're shopping online more. It has grown the appeal of visual browsing through apps such as Instagram and Pinterest — and this extends to visual search. It allows users to upload a picture of a desired item and find it instantly with the click of a button, without ever leaving the house.
Stepping up with visuals
CCC Group is one of the largest footwear retail companies in Central Europe and one of the largest footwear manufacturers in Europe. They believe that staying ahead means strengthening its e-commerce presence, so they teamed up with the deep-tech company Yoshi.AI, one of the first businesses involved in the Google for Startups program, and implemented visual search.
"Our aim is to empower our retail clients with the most advanced AI technology available on the market including visual search and AI voice assistants.
Visual search allows their customers to upload a photo of a pair of shoes they're looking for, or link to a photo from another website, and the image recognition software narrows down the search to similar styles within their own product offering.
"The tool is changing the way people interact with e-commerce," says Michal Pachnik, head of ecommerce campaigns and mobile apps at CCC Group. 
Brands can track what shoppers click on, the styles they examined and, most importantly, if they made a purchase. This means retailers can identify specific products and categories that consumers are eyeing — making it easier to double down on efforts that drive results.
Looking toward the future
Since implementing the new tool, CCC has improved its conversion rate by 4X compared to traditional keyword search. This year, the company is aiming for one million searches conducted with the help of visual search.
Read more: Think with Google